Green Class is a year 3/4 class taught by Mr Palk and supported by Mrs Irving.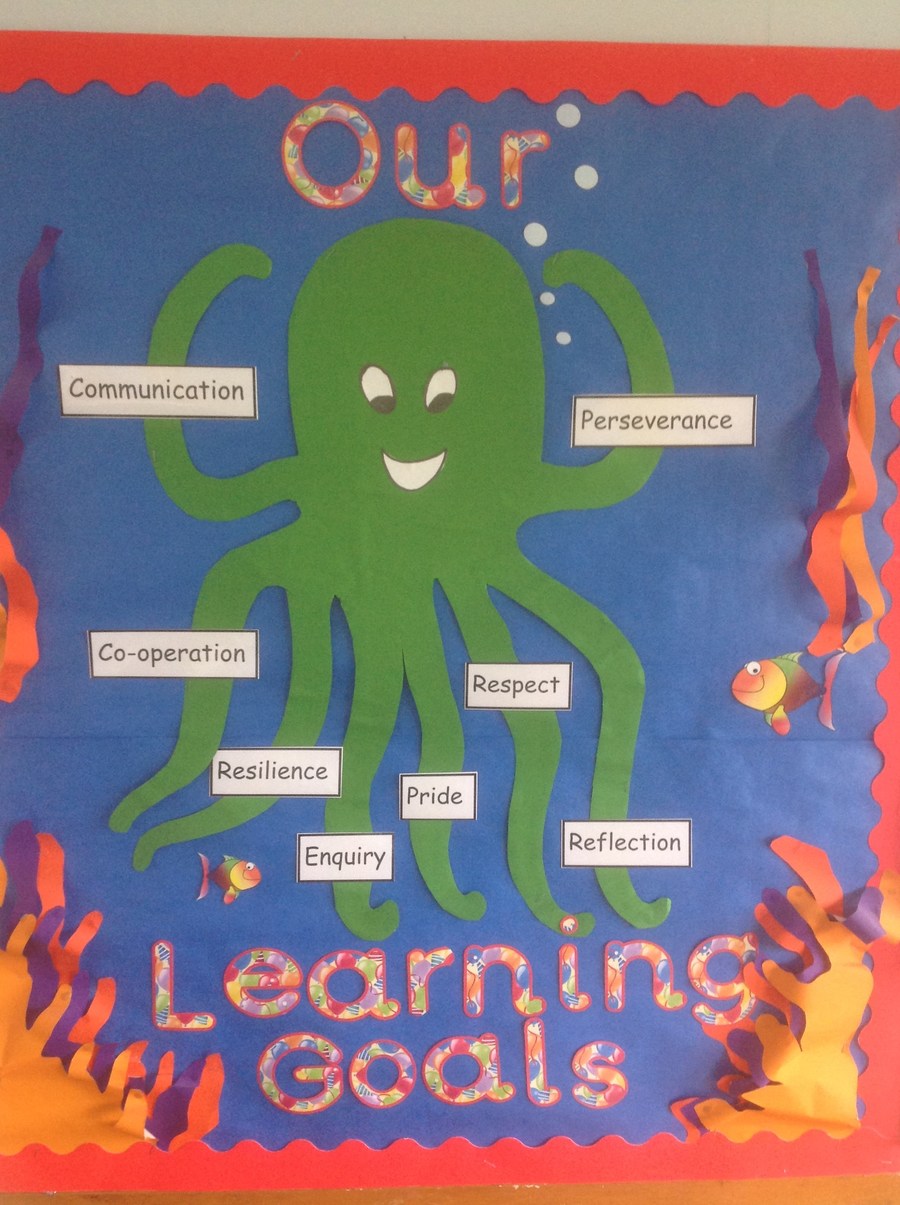 This is Ollie the octopus. He is the Green Class mascot, and his tentacles represent our Learning Goals! Members of Green Class need to do the Learning Goals to get a sticker! After they have collected three stickers, Mrs Burrow or Mr Broadbent will exchange them for a large sticker, and put their name in the Good Learners box ready for the celebration assembly!
Our learning goals are...
Communication

Cooperation

Resilience

Perseverance

Enquiry

Pride

Respect

Reflection

Organisation
Topic: The Roman Empire. Together we'll produce work around what life was like in these different times and compare and contrast these times to the modern day.
Science: Plants
Our science topic is definitely a fun one with loads of experiments and investigations!
We have 2 sessions of PE a week, our first session is ____, where it is an outdoor lesson for a games orientated session. In addition to this, on _____ we will have our indoor session focusing on circuit training.
Unfortunately there is no swimming in September.
Homework is set each week on Mathletics (for the maths homework) and English will be set on Purple Mash.
Each pupil will have a spelling list consisting of up to 10 words to learn for the following week, throughout the following week each pupil will get tested then receive a new list to be tested the following week.