Green Class is a year 3/4 class taught by Mr Palk and supported by Miss Birch.
Here are the videos from our Easter Assembly
Learn by Hearts: Each week, on a Thursday, the children will look at maths facts to learn. We will then test these facts in class the following week. The children will then continue to learn these facts for an additional week- hopefully bettering their score from the previous week. At the end of the 2nd week, the children will have new facts to learn
Learn by hearts
Learn by hearts have been set on Google Classroom.
Username: Firstname.lastname@victoria-jun.leeds.sch.uk
Password: Roth1234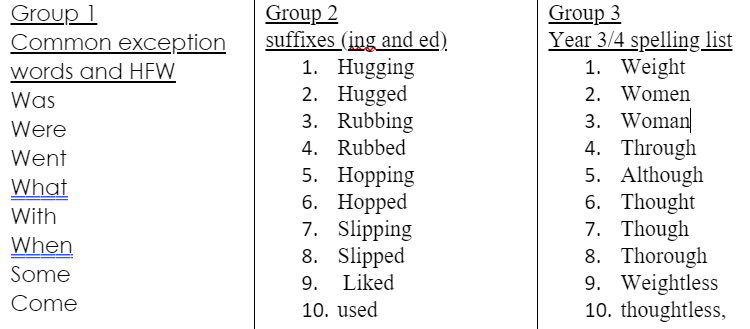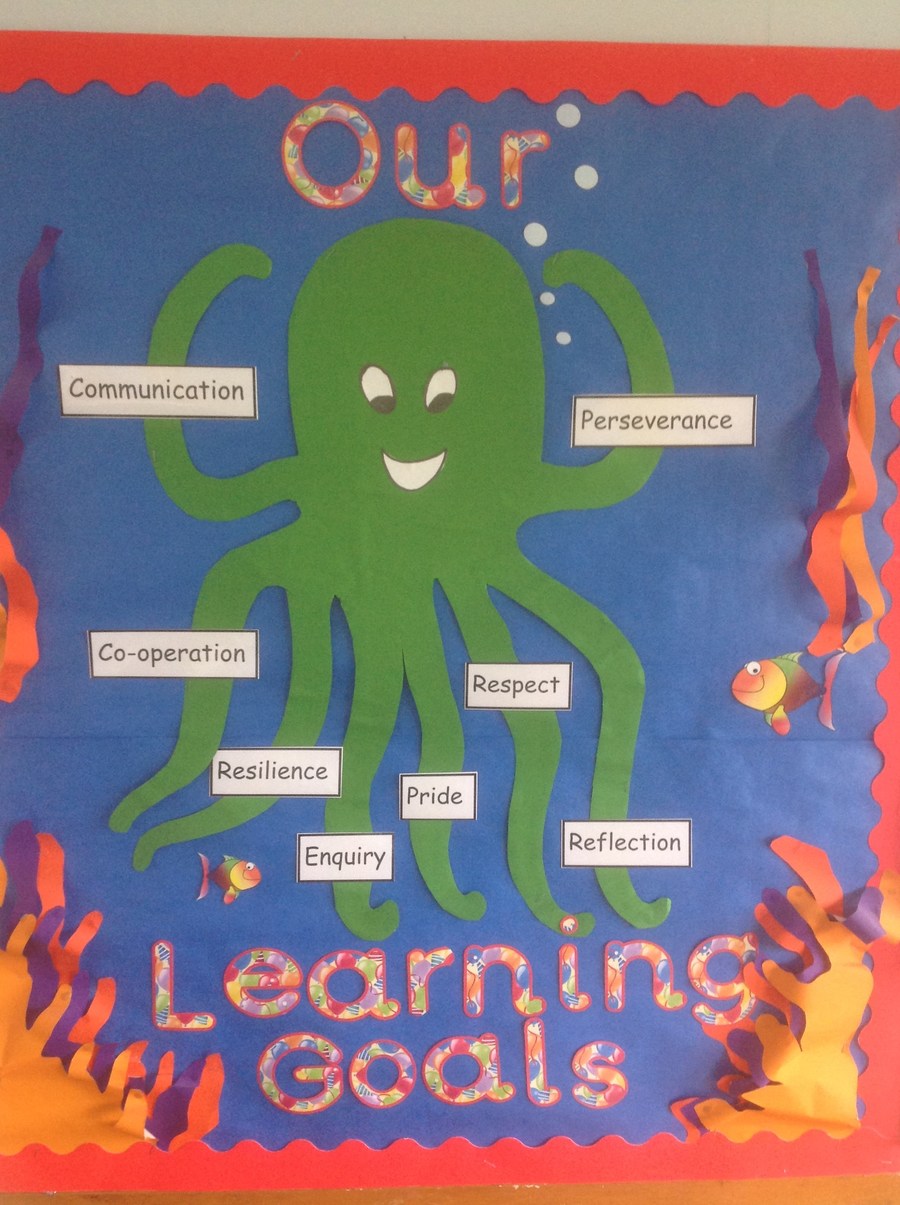 This is Ollie the octopus. He is the Green Class mascot, and his tentacles represent our Learning Goals! Members of Green Class need to do the Learning Goals to get a sticker! After they have collected three stickers, their name will be put into the Good Learners box ready for the celebration assembly!
Our learning goals are...
Communication

Cooperation

Resilience

Perseverance

Enquiry

Pride

Respect

Reflection

Organisation
In this half term, we will be focusing on the local area as a topic. We will be exploring the geographical features of Rothwell; as well as looking at the history of the area and how it has changed over time.
Core
English: We have just started learning about narratives; more specifically, traditional tales. We are looking at the other side to the story of 'Little Red Riding Hood'. Our version is called 'The Good Wolf'.
Maths: This half term we are focusing on multiplication and division facts. We will then move onto to using these facts in our fractions work.
Science: We are continuing to look at the human body and nutrition at the moment. We are exploring the digestive system and teeth, muscles and skeletons. We will then move onto looking at animals and their habitats.
Non-core
DT and Art: We will be learning how to draw animals using tonal shading, cross-hatching, and blending.
Music: In Music we will be exploring R'n'B style music. We will learn to play and read the notes C, D, E + F.
French: In French we will be recapping on the days of the week, countries and other vocabulary learnt over the last lockdown.
PSHE: We will be looking at the choices people make around food.
Computing: During our ICT sessions, the children will be learning how to code.
Religion and World Views: We will be focusing in on the Sikh religion.
We have 2 sessions of PE a week, our first session is on a Monday, where it is an outdoor lesson for a games orientated session. In addition to this, on a Friday, we will have our indoor session focusing on circuit training.
Unfortunately there is no swimming in September.
Homework is set each week on Mathletics (for the maths homework) and English will be set on Purple Mash.
Each pupil will have a spelling list consisting of up to 10 words to learn for the following week, throughout the following week each pupil will get tested then receive a new list to be tested the following week.
Reading books and planners should be signed by adults and presented on Mondays and Thursdays. However, due to the current situation, there will be no reading books going home at present. Children will have access to reading books within the classroom.